The Lost Cities Project, Ecuador
Project Overview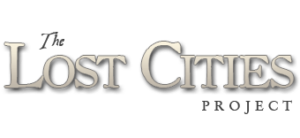 First of all, the Lost Cities Project is not a treasure hunt.  Those sorts of stories usually begin with some wild-eyed prospector, a fragment of an old map, and an overheard conversation in a bar.  Such things are the stuff of Hollywood and potboiler novels.  The protagonists in this case are a credentialed and respected university Professor and two PhD geologists with world class discoveries in Ecuador already under their belts.  Nothing swashbuckling about us!  This is a carefully designed and considered exploration project more than a dozen years in the making.  It is perhaps the only project that has ever brought together professional historical archival research with modern geological, geochemical and geophysical exploration techniques in a geographical area of high discovery potential.
We are geologists in the mineral exploration business, optimistic by nature but also conservative and skeptical.
However we can't argue with the hundreds of contemporary documents that prove that Logroño de los Caballeros and Sevilla del Oro existed, and that they produced gold, and that they are now lost somewhere in the Cordillera de Cutucu.  The same measured, logical, and methodical exploration techniques, developed by Dr. Barron, and used by his team in 2006 to find Fruta del Norte in the adjacent and contiguous Cordillera del Condor, will be brought to bear together with a few innovations.  We invite you to follow our video vignettes and our news releases as the new story unfolds.
Read about Aurania's Lost Cities Project